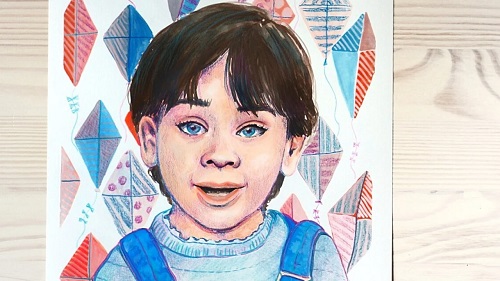 Skillshare – Magical Portraits with Gouache and Colored Pencils | 334.8MB
We will be learning how to paint a portrait using gouache paint and combining it with colored pencils. I'll be happy to guide you in creating a portrait of your beloved person – it may be your Mom, your Grandpa, your boyfriend, or simply someone whom you adore or look up to. Once it is done, you can even gift it!
Do not be worried about the length of this tutorial – this structure is designed in such a way that everyone can follow with its speed, without getting intimidated. Both beginners and advanced students can benefit from taking this class.
The class includes:
Introduction to gouache & gouache properties
Advice on choosing the color palette & other materials
Mixing your own skin tones with gouache
Tips for tracing images onto watercolor paper
Tips for stretching the watercolor paper on a surface
Painting in practice, broken down into digestible chunks
Dealing effectively with light and shadow
Adding the extra dimension with colored pencils, tips and tricks
Let's stay connected on other social media, too!
On Instagram, use the hashtag #wera_skillshare and please tag me (@weronika.salach) – I would love to feature the work from your projects!
Download link:

Links are Interchangeable - Single Extraction - Premium is support resumable