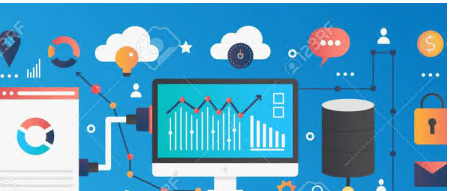 Workshop For Skill Learning Learn Anything You Want!
Duration: 1h 8m | Video: .MP4 1280x720, 30 fps(r) | Audio: AAC, 48000 Hz, 2ch | Size: 618 MB
Genre: eLearning | Language: English
"How can I stop giving up on Skill Learning?
Hikes. I have asked myself the same question. It is such a discouraging feeling. You have the idea of making significant progress in a certain skill. You are motivated, excited and have thought of all the interesting things you will be able to perform.
Perhaps it's playing your favorite songs on the piano, participating in the freelance world by learning web development, or learning how to invest in the stock market and accumulate wealth for your retirement.
Once you start, and because excitement is still kicking in, you dedicate some hours to the learning process and get a sense of accomplishment. Some weeks pass by (sometimes it's only days) and the lack of progress gets you a little bit off. You come up with some excuses to avoid practicing in the next few days. And when you realize, you have completely given up learning the skill.
The reason why I'm able to describe the process so accurately is that I've been there. way too many times. It happened with piano, photoshop, coding, french, guitar, skateboarding, and who knows how many more I've forgotten.
Honestly, it reached a point where I almost feared getting into learning skills. "If I'm going to fail, why even bother?" The pattern seemed to repeat every time: starting with a high dose of motivation; getting into the learning itself; practicing for a couple of weeks and giving up without understanding why.
Thankfully, there was one thing that kept me going. OTHER PEOPLE WERE DOING IT! I saw people learning languages in a short period of time, others switching careers entirely just by dedicating themselves to design, some playing a ton of instruments, and a few starting successful businesses by mastering a wide range of skills without any formal education. Why can't I do the same? Turns out, I could do it. And you can too.
After facing the initial discomfort of accepting my past failures, I decided that my only mission was Learning How to Learn. I didn't care how long it would take me. I didn't care how difficult it was. And I didn't care how costly it was. After all, it is a lifetime skill and the investment was surely going to pay off.
I was going to master the process of learning new stuff.
I read dozens of books. I took some really expensive courses taught by the best in the world. I attended webinars. I surrounded myself with inspiring examples. And I ended up with endless pages of notes, frameworks, guidelines, tips, hacks. and many, many confusing steps.
After all, that time watching what the best were doing, it was time to figure out a simple framework that worked every time, for every skill.
My 3 Best Rules for Learning Any Skill. Fast!
1) Focus on what you really WANT to learn!
When I decided to blog I wanted to learn everything! Email marketing, Search Engine Optimization, Coding, Copywriting, Facebook Ads, Traffic generation strategies, etc. As you might imagine, this led me very far. nop. I wasn't making progress in any of these skills. The problem was trying to learn multiple skills at the same time. It will not work. especially if you have other commitments besides skill acquisition (like all of us do).
Instead, you must focus on one single skill at a time. Why was I thinking about Facebook Ads, if my website wasn't even online? Why learn how to code from scratch when there are drag and drop platforms to build a website? Why master traffic strategies if I haven't created a single post?
After struggling, I understood what was missing. FOCUS! I didn't want to code or create ads. I wanted to write. better. That's all it takes to start a blog. And that was my learning journey at the time. (You might argue about my progress though ;) )So, please, don't tell me you are going to learn how to code a website and learn social media advertising if your goal is to document your process of learning guitar. Focus on the guitar, and share your journey with videos filmed with your phone and written captions on social media, or through a free WordPress website. Focus on what you really want to learn and don't let your attention and effort wander off towards other complex skills at the same time.
2) Focus on the Big Wins
Most skills are REALLY complex. And you only grasp part of + its complexity once you start digging in. This is a bit problematic. because it's very easy to be eaten up by all the nitty details of each component of the skill. When you get into this rabbit hole of trying to learn every complexity without mastering the big picture, you will end up giving up.
When you are starting, constantly ask yourself this question: am I focusing on what will bring me the most value? Why would you waste your first weeks of practice with things that don't generate any visible progress? Why would I bother about mixing drumming tracks on Adobe Audition if I haven't learned how to hold the sticks?
It's not that the details aren't important, but you shouldn't bother much when there are so many other elements with additional value in your progress. Here is an example: Imagine you have 2 options to invest your money in. Let's suppose they have a similar level of risk. But one will generate 10,000$ and the other 2,000$, in the next 3 years. Now you choose.
When you are starting, constantly ask yourself this question: am I focusing on what will bring me the most value?
3) Persistence!
As I'm writing, it's 3.30 p.m. and I finished a 1-hour session playing the drums. I was practicing triple paradiddles with a couple of exercises. I'm still struggling and trying to nail the last exercise. I could have easily skipped the most difficult one or moved on to other techniques. But I decided to incorporate persistence in order to make progress.
Without persistence, I would never ever learned a single skill. I wouldn't be writing this email. I wouldn't have started a blog. I wouldn't have edited online courses. I wouldn't have invested in the stock market. I'm not sure I would ever accomplish anything without persistence.
By consistently overcoming resistance, laziness, and excuses, you will be working on your persistence muscle and making progress in your skill acquisition process. You must be persistent if you want to acquire any skill. There is no way around it.
In this class, you can expect this. and much!
Download link :
(If you need these, buy and download immediately before they are delete)
Links are Interchangeable - Single Extraction - Premium is support resumable