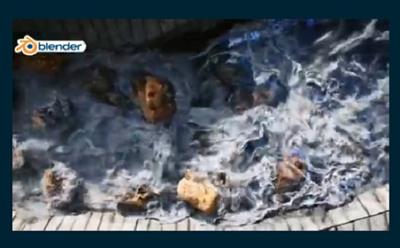 Duration 4h 54m Project Files Included MP4Title: Skillshare – Best Blender Course from the Ground UP-Disproportionate Value from an actual Practitioner
Info:
This class project is made up of 5 levels:
1) In the First level, you will use the knowledge you learned in the video course to trace over a very simplistic lamp image to create a beautiful yet simple lamp model. Then you will share this model on the Skill Share website to display what you have created
2) Similarly in Level 2 observe the attached mug blender model along with a preview image of how the model should look like when done. Please try to recreate it all alone and without inserting the image in blender to trace on it. It is recommended that you recreate the exact mug with the same details from blank the image is not there to use like in the case of the lamps, it is just a preview of what the mug should look like when done.
3) The Third Level is to create the coffee cup that you can find attached as a .blend file will be more difficult to create than the mug, but don't worry, you have enough knowledge and with the required dedication you will be able to finish it. You can find the textures attached along with the final preview image, so you have a reference of how everything should look like.
4) In Level 4 you have a more complicated lamp with additional details in the image, so it will take more skill to be able to create the corresponding model in Blender, But I am sure you will do it beautifully. After you finish the model identical to the lamp in the image, find textures that are the closest and add them to your model. Then don't forget to share the model on the Skill Share website.
5) Level 5 revolves around a beautiful plant that will require more work than the previous models. You will be able to check a preview of the final rendered plant attached and a .blend file to know what you are looking at. Start by creating the 3d model alone and getting the shape right. Then progress into finding similar textures and add them to your model to end up with a render as close as possible to the one in the preview image.
Download link:

Links are Interchangeable - Single Extraction - Premium is support resumable