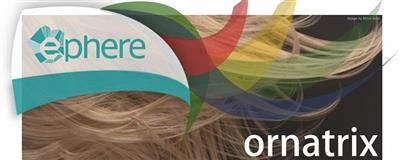 Ephere Ornatrix v2.3.0.29616 for Cinema 4D R19 – R25 Win
Info:
Ornatrix is a complete hair, fur, and feather creation, animation, and rendering solution for Maxon Cinema 4D. It integrates closely as a part of Cinema 4D to allow an intuitive and easy to learn approach for grooming characters and creation various fiber and scattering effects.
Superior hair, fur, and feathers in Cinema 4D!
– Procedural grooming workflow
– Powerful hair physics
– Industry leading pipeline tools
– Intuitive integration
Key features
Procedural hair
– Build hair with a set of friendly operators
– Strand groups for non-destructive filtering
– Multiple dynamics options for all types of simulation
– Familiar iterative refinement workflow
– Easy to use groom preset system
Tight Cinema 4D integration
– Works within Cinema 4D deformer and tag framework
– Friendly menu for quick start
– Built-in and all 3rd-party renderer support
– Easy SDK for access and extensions
– Variety of import and export options
Intuitive modeling tools
– Brush, comb, and cut hair
– Quickly define flow of fur on a surface with arrows
– Frizz, curl, clump, and braid hair procedurally
– Style hair by dragging control points
– Use mesh strips to generate hair
Feathers and foliage
– Procedural feathers with control over shape and rotation
– Blend multiple UV channels for advanced texturing
– Scatter control over materials and shaders
– Custom proxy mesh scattering over hair
– Propagation controls for growing hair on hair
Download link:

Links are Interchangeable - Single Extraction - Premium is support resumable